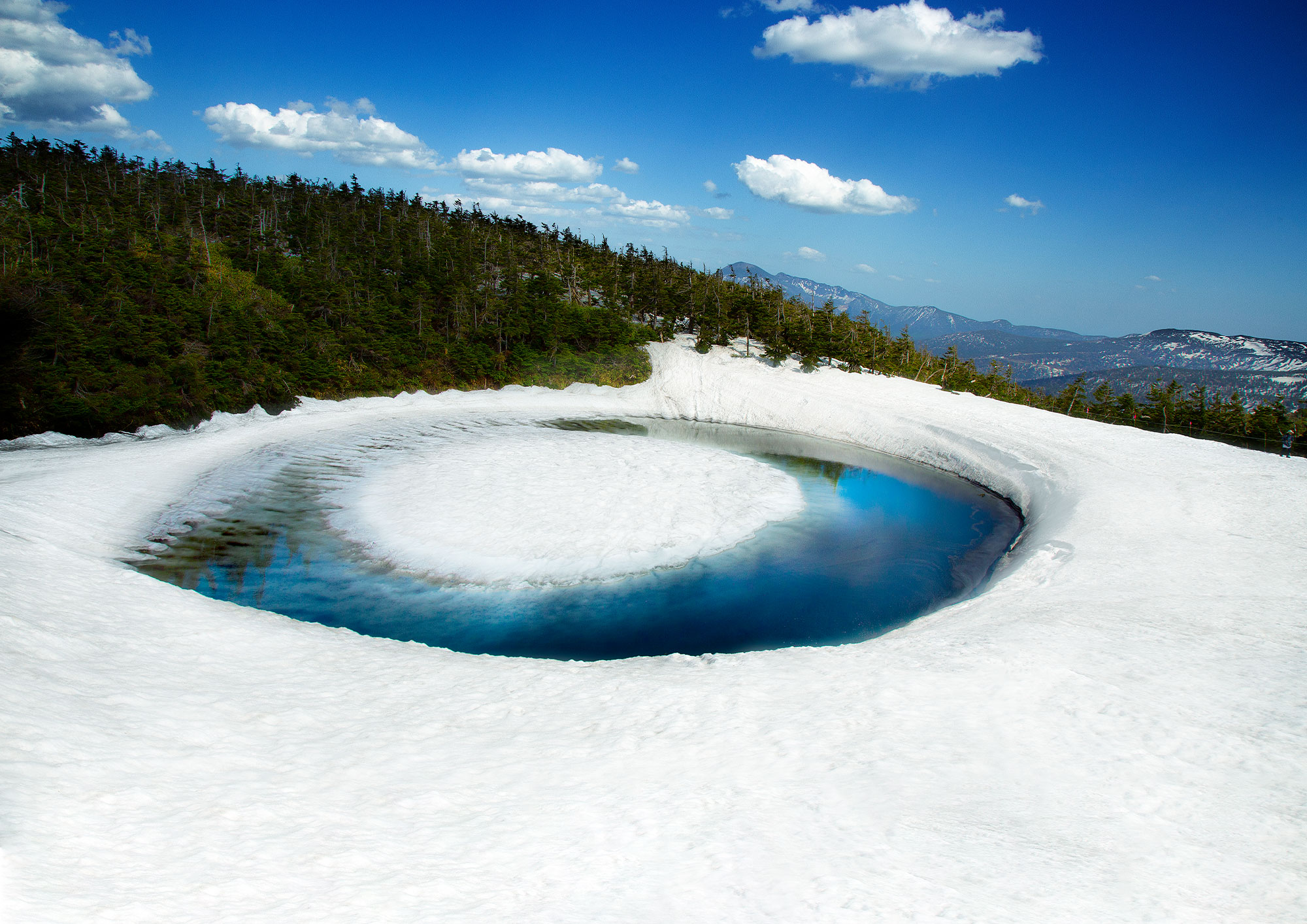 Hachimantai Dragon Eye
---
"Hachimantai Dragon Eye", a popular and mysterious superb view.
"Hachimantai Dragon Eye", which is famous as a tourist spot in spring in Northern Tohoku. It is the mysterious natural phenomenon that the appearance of the thaw of Kagami-pond near the summit of Hachimantai, a national park that stretches from Iwate to Akita prefecture, looks like a dragon's eye. It can be seen only from mid-May to mid-June, the miracle moment created by the nature of Hachimantai is well worth seeing.
In Appi resort, we are planning to hold "Dragon Eye Bus Tour" guided by a dedicated guide from the end of May to the middle of June. In addition, there is a great value accommodation plan that includes hotel stay and the "Dragon Eye Bus Tour". The participants should be elementary school or older. It is also recommended for making memories with the family.
Note: The best time to see will change depending on the amount of snowfall, thaw conditions, weather conditions, etc. of the year.