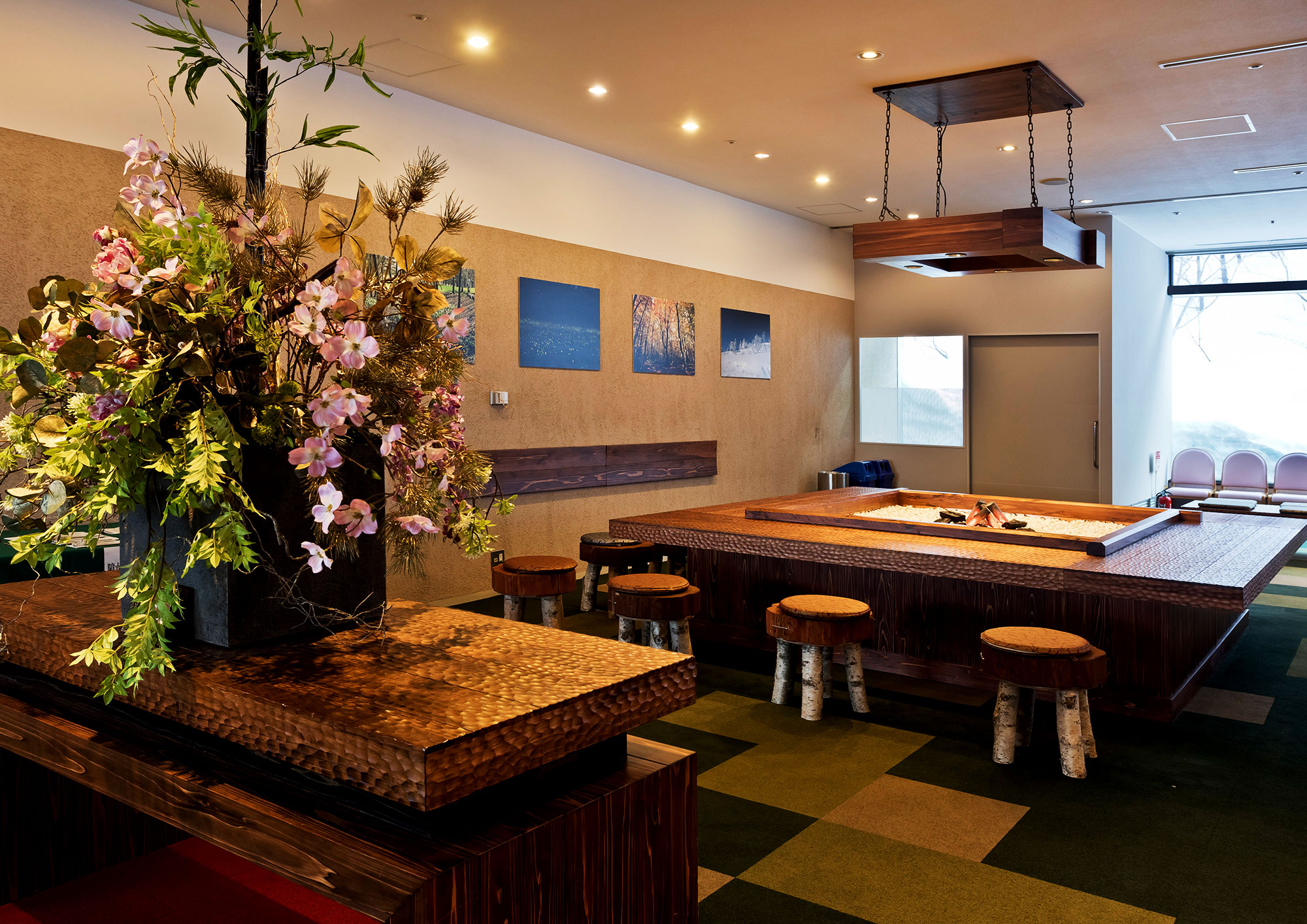 ANA Holiday Inn Resort Appi Kogen
ANA Holiday Inn Resort Appi Kogen consists of two buildings, the "Onsen wing" adjacent to the hot spring facility and the "Hills wing" directly connected to the slopes. "Onsen wing" is connected to each other by a passage centered on the Appi Onsen Shirakaba-no-Yu, and you can enjoy hotel stay, hot springs, meals, and shopping. "Appi Onsen Shirakaba-no-Yu" which is directly connected to the hotel is a popular hot spring with a spacious open-air bath. The open-air bath has a large bathtub, a rock bath, a lay-down bath, and a pot bath. You can enjoy viewing white birch forest in daytime, the moon and stars at night while taking a bath. Most of the guest rooms are deluxe twin types that can stay up to 4 guests, and the simple and casual atmosphere is popular. The "Hills wing" is conveniently located because it is directly connected to the slopes in winter. In addition to the usual twin type, the Japanese -Western style rooms with tatami living room, dining table and bed are popular for relaxing stays with families and groups. The hotel also has restaurants, a shop, a large communal bath with whirlpool and sauna, and a rental ski shop in winter.
Spacious Japanese-Western style rooms are popular for private or group stay.
The promise of Appi kogen Hotels to provide a safe and secure hotel stay.
At APPI Hotels, our staff and facilities will sincerely work on "hygienic management" and "avoid the three Cs" so that our customers will have comfortable hotel stay.
In addition, we will further evolve the quality of conventional services to respond to the new era of antivirus measures, and provide hotel quality in the new era.
ANA Holiday Inn Resort Appi Kogen Facilities
There are enough functions and facilities required of a resort hotel, such as food and beverage facilities, shops, rental skis, and a large public bath with a whirlpool and steam sauna. Mainly open during winter.