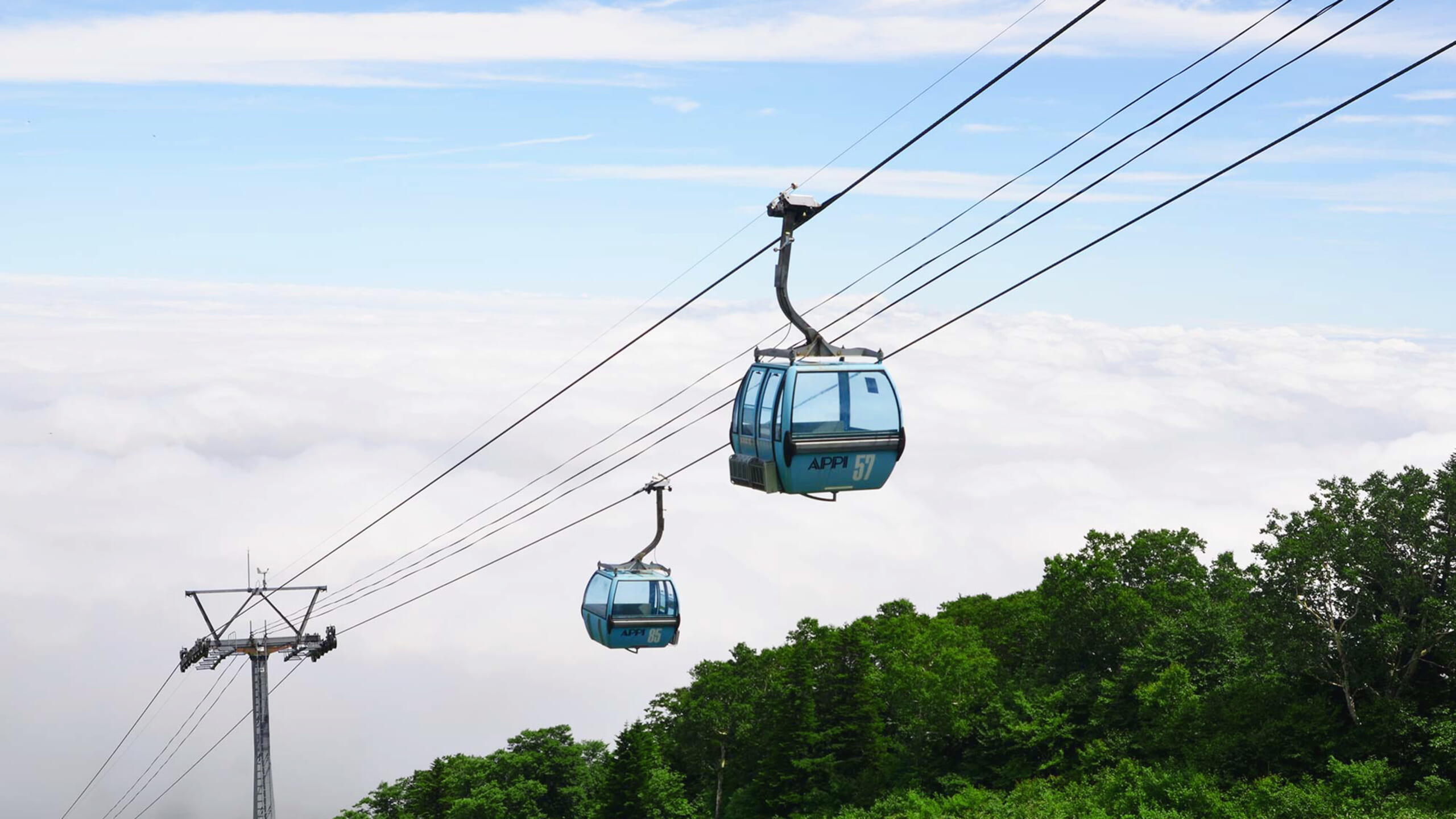 Sea of clouds gondola tour
---
You can enjoy the fantastic and magnificent view from the summit of the gondola.
It takes about 15 minutes to get on the gondola. From the gondola summit station, follow the promenade to the summit of Mt.Maemori at an altitude of 1,304 m. From the top of the mountain, you can enjoy a large panoramic view of the secondary beech forest below, Mt. Iwate, Hachimantai, Mt. Nanashigure, and Mt. Himekami, as well as sky deck and Unkai café. And sometimes you can see a fantastic sea of clouds. Around the time the temperature rises from night to morning, the chance to see the sea of clouds is the highest. We will open the gondola earlier so that you can see the sea of clouds. It is open from spring to autumn every year.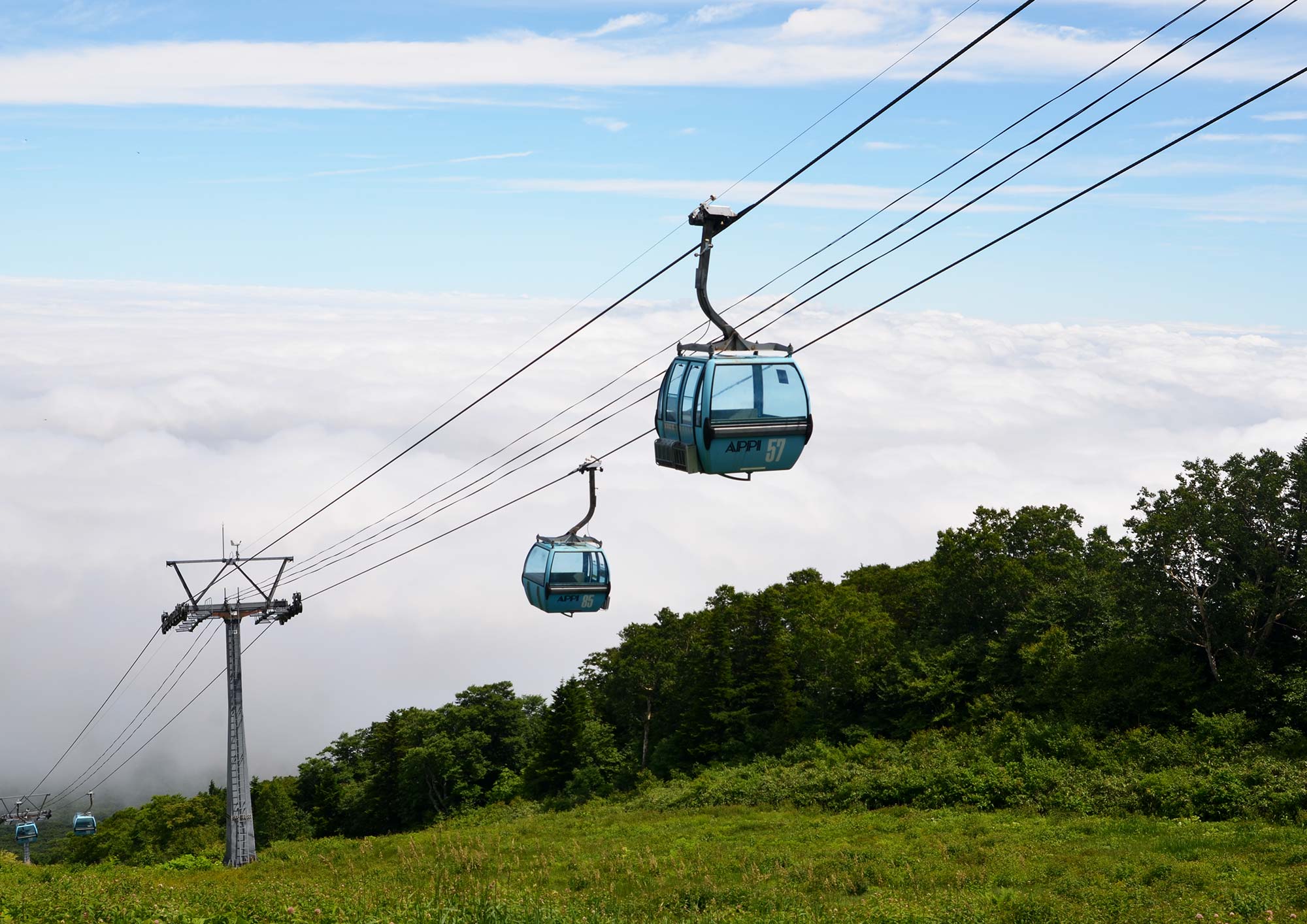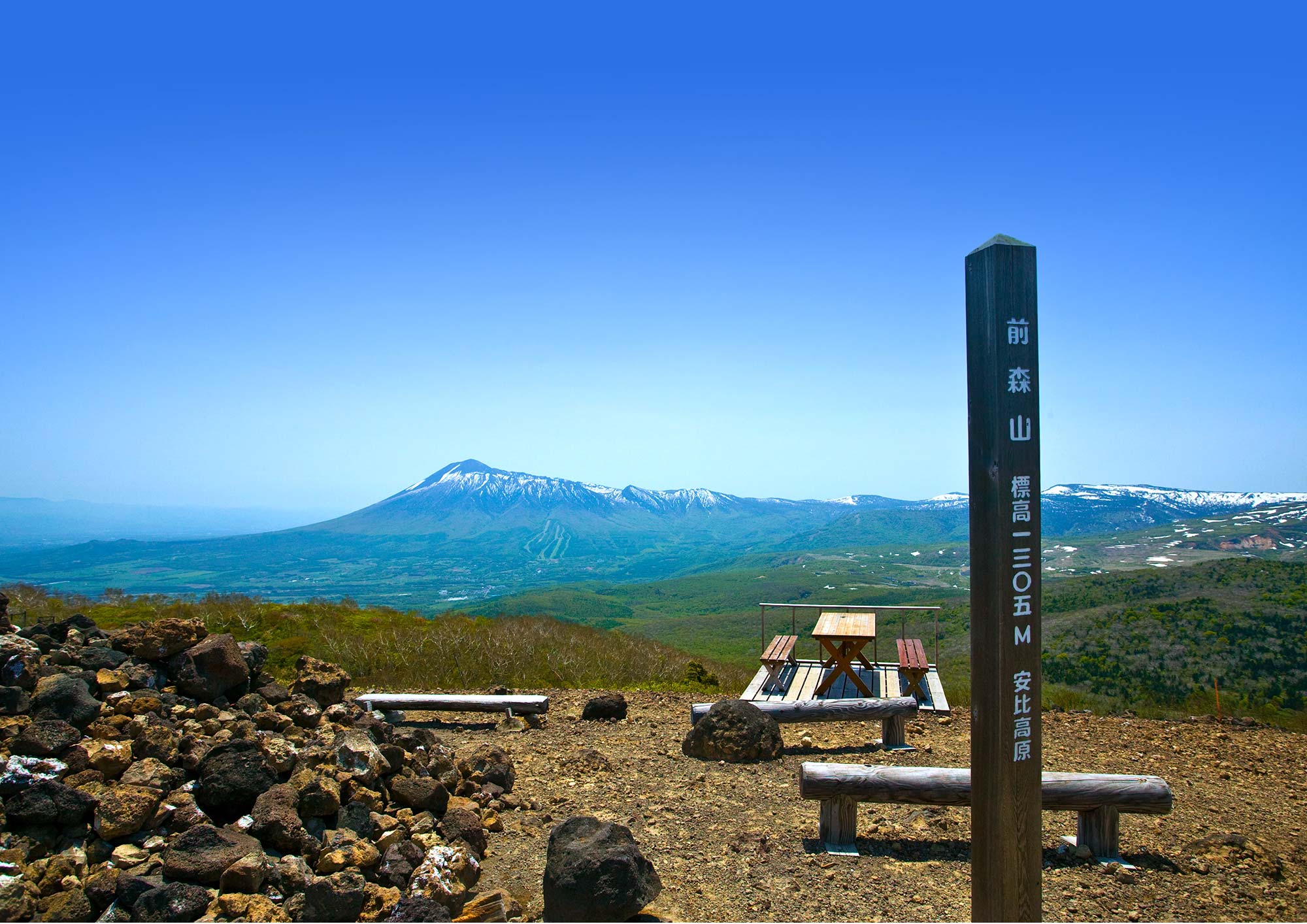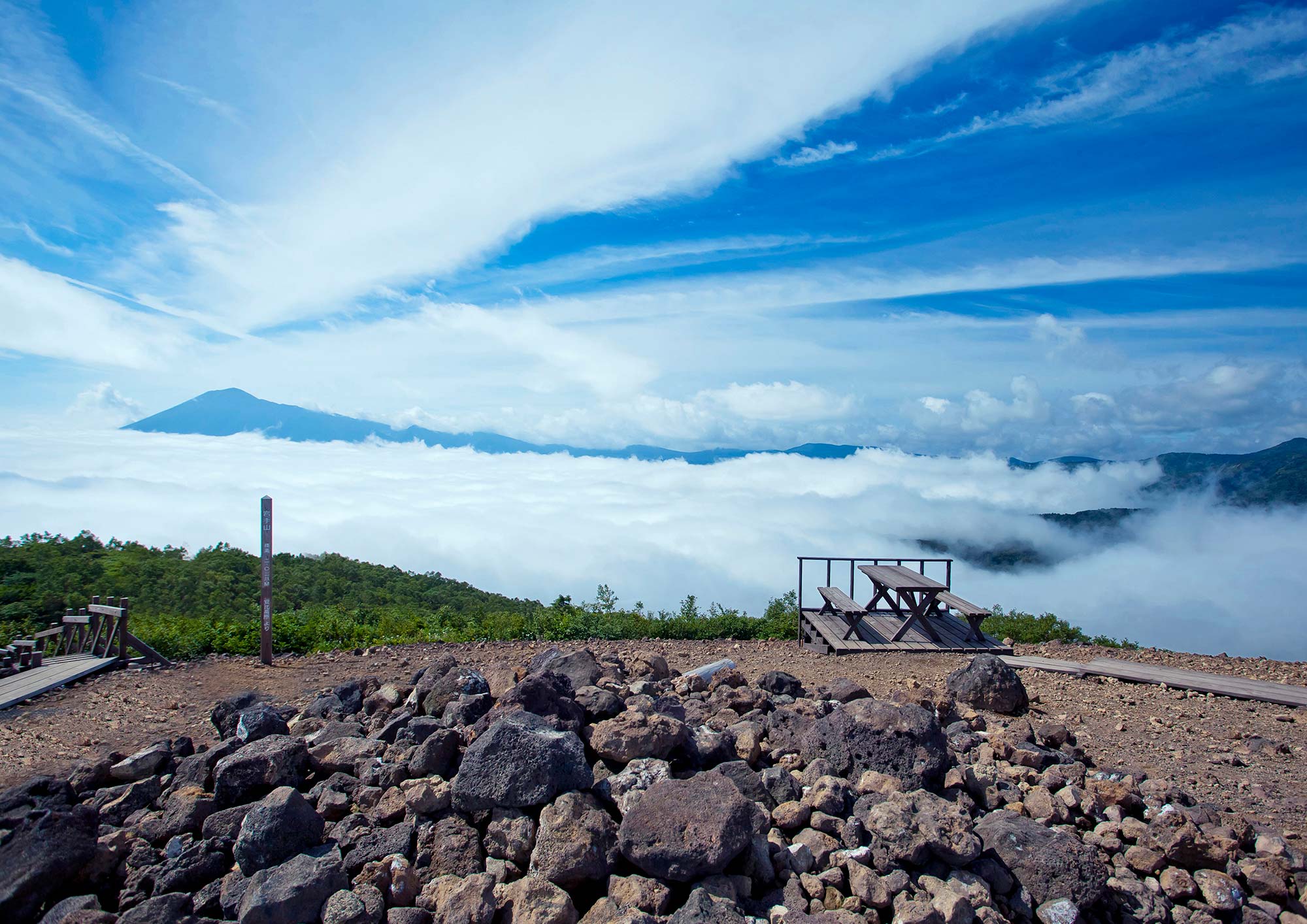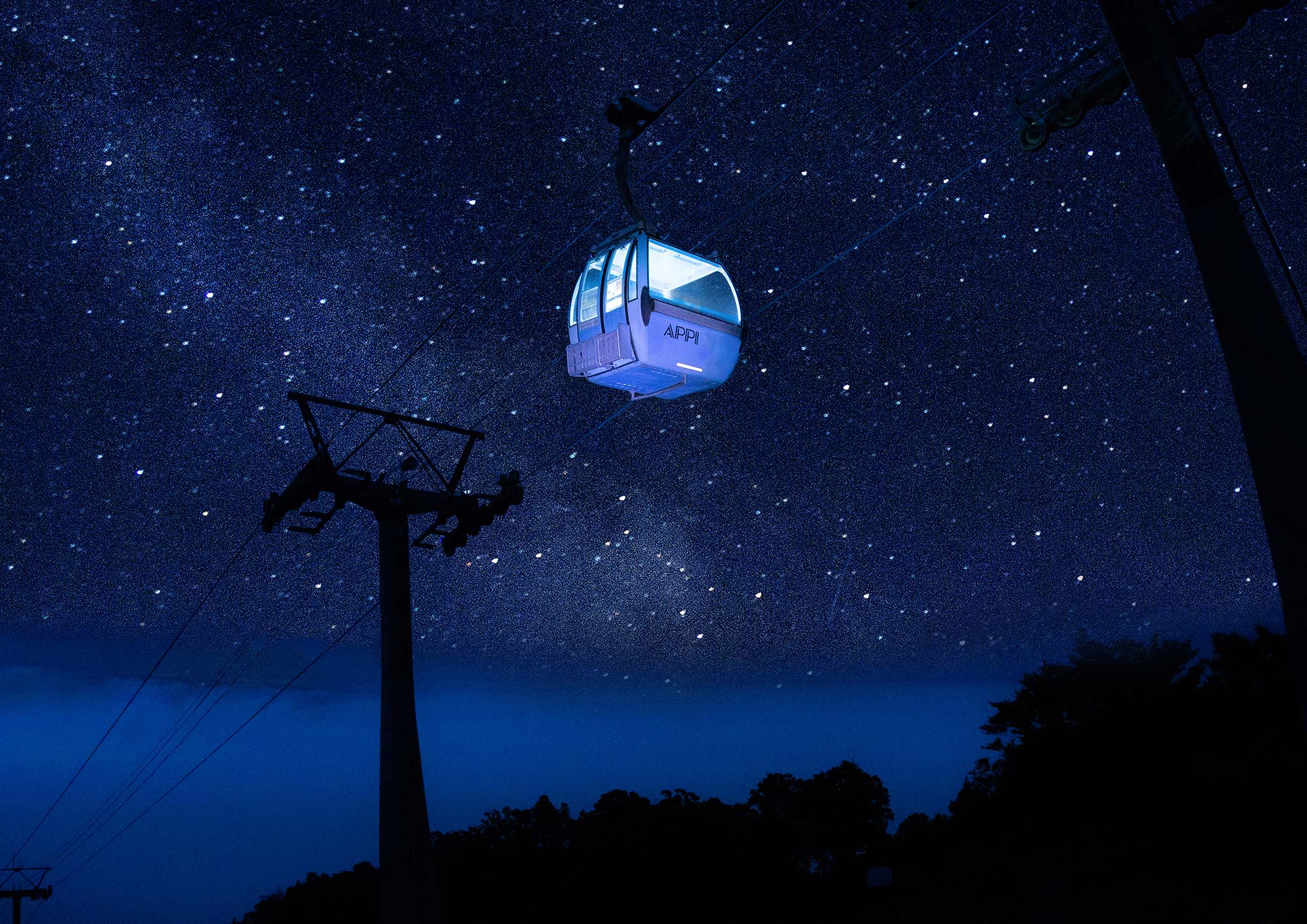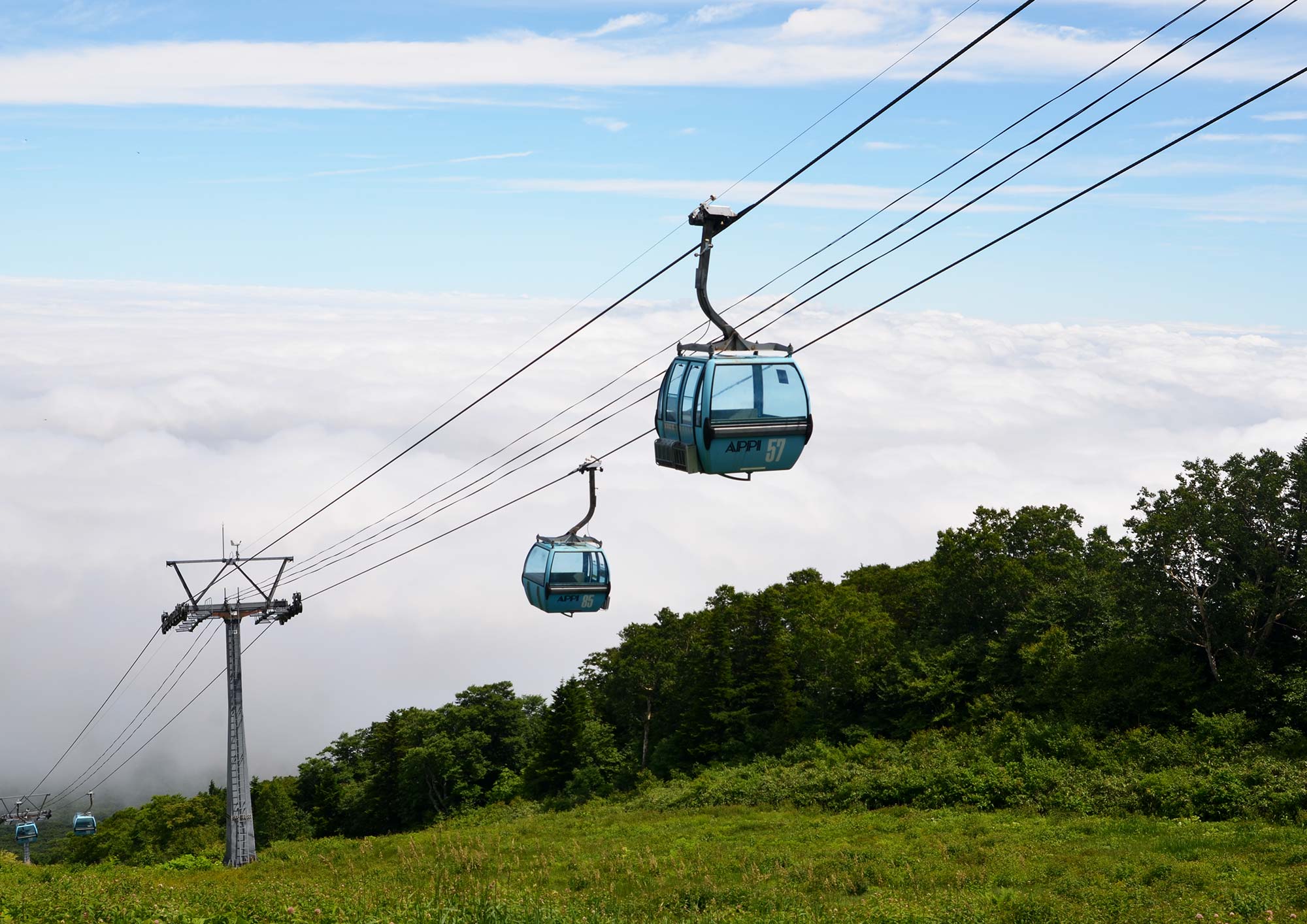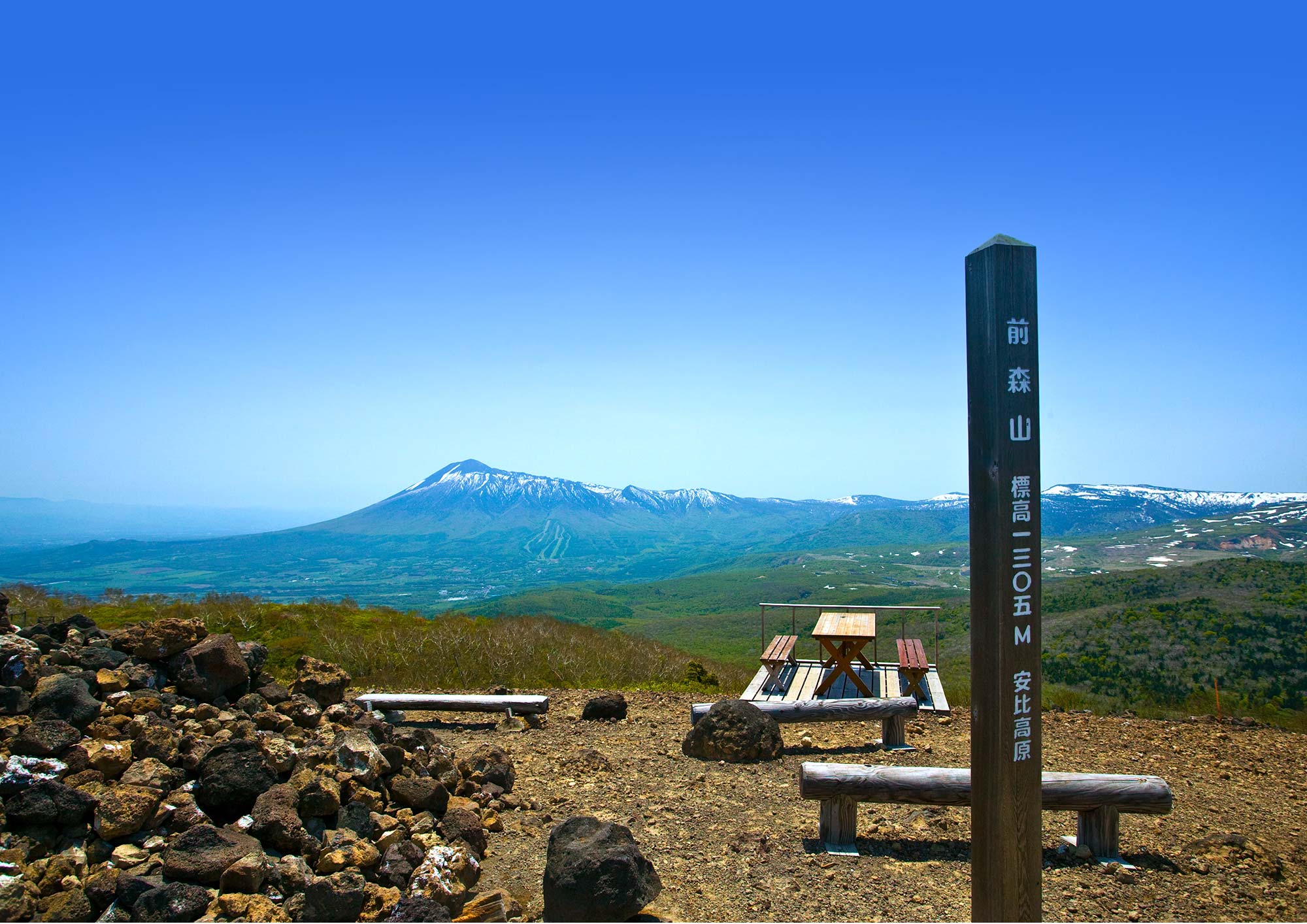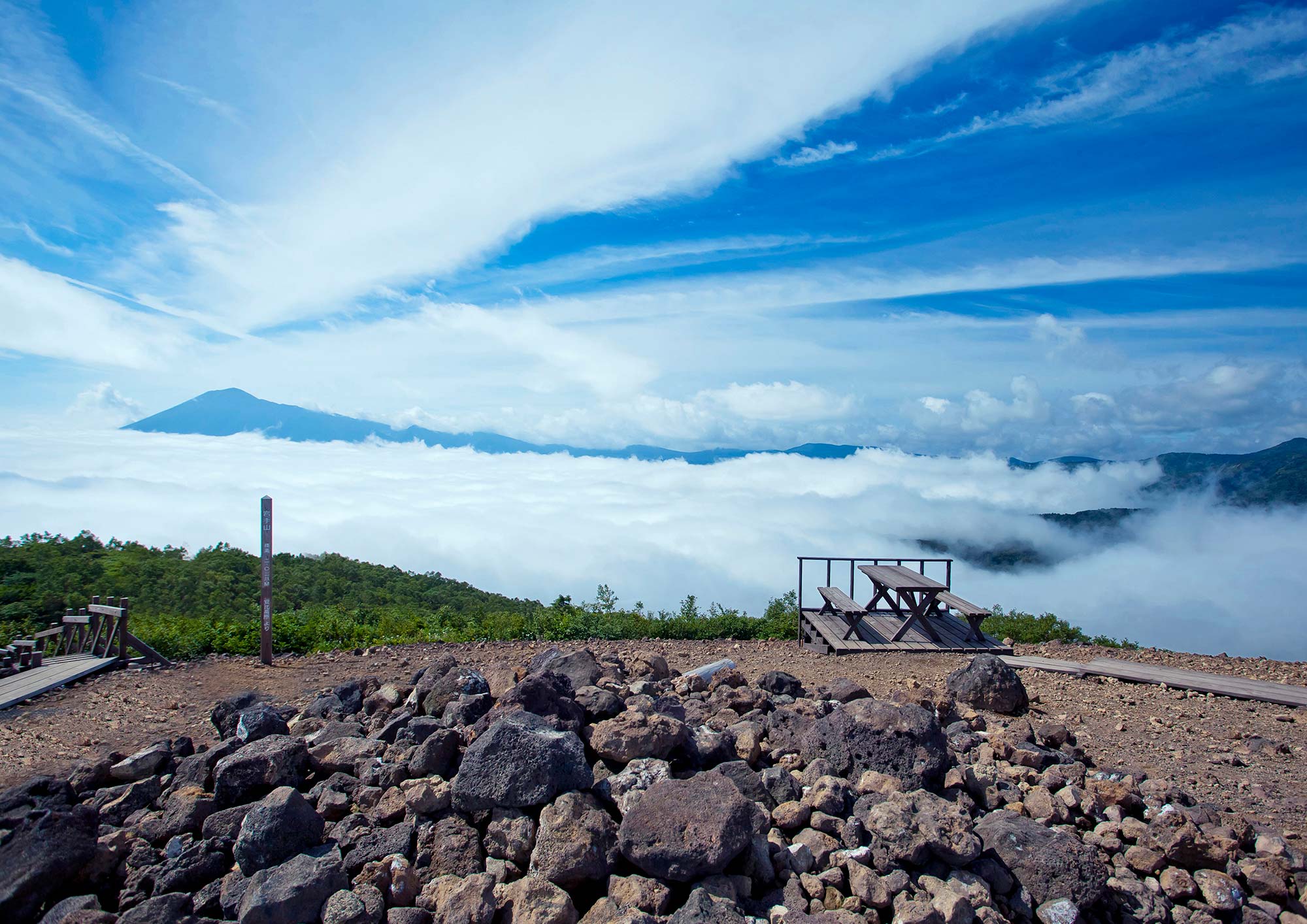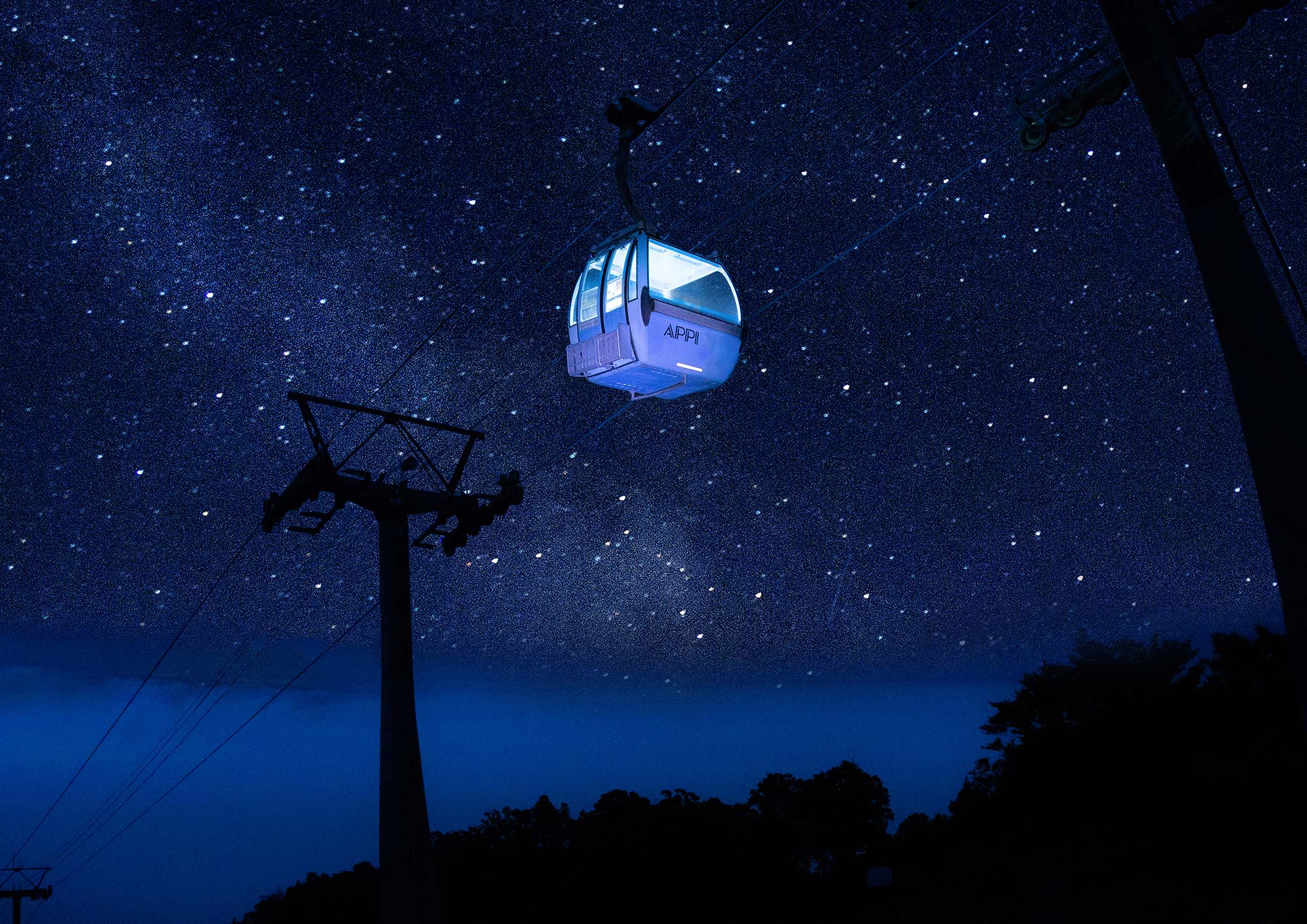 Information
| | |
| --- | --- |
| Regular season Open period・ Open hours | Day time 16th July 2022 – 31st July 2022 Appi Gondola 7:00 am~3:00 pm last uphill 3:00 pm last downhill 3:30 pm |
Regular season (day time)
Fee
13 years and older
Hotel guests
1600JPY
Visitors
1800JPY
7-12 years old
Hotel guests
1000JPY
Visitors
1200JPY
6 years and youger
free
Pets
one
1200JPY
3 or more
3000JPY
Appi Gondola
The gondola will be open every day from 1st August to 30th October.
The gondola open hours will be updated later.
About gondola
<Note>
Elementary school students (12 years old) and younger must be accompanied by a guardian (adult).
The price will be half for those who have a disability certificate. Junior high school students (13 years old) and above will be charged 900 yen for a round trip, and elementary school students (7-12 years old) will be charged 600 yen for a round trip.
<For passengers with pets>
Only dogs and cats are allowed.
Please use a lead or cage when boarding.
Please do not let go of the lead or take them out of the cage after getting off.
Please don't forget to clean up after your pet.
<About wheelchair>
There are stairs at the gondola station building (at the foot and top of the mountain). Wheelchair access requires the assistance of a companion. Wheelchairs are difficult to use in some places on the mountaintop.
Request to customers
Please refrain from visiting us those who have a fever or are not feeling well.
We kindly ask for your cooperation in coughing mannars such as wearing a mask.
We will limit the number of passengers to avoid crowding in the gondola lift.
Family members and groups can ride together up to 5 people.
Please refrain from riding gondola with other group.
It is also possible to ride by one person.
Thank you for your understanding that it may take some time before riding.
We will ask for your cooperation about riding gondola keep the windows opened for ventilation, except when it rains.
When purchasing a gondola ride ticket, please cooperate to ensure a physical distance of 2 m (minimum 1 m) between people.
The inside of the gondola is sterilized regularly. In addition, rubbing alcohol is installed everywhere, so please use it. Please wash your hands and gargle appropriately.
When purchasing tickets, we recommend electronic payment such as PAYPAY.
Please refrain from talking while riding.
Please refrain from eating and drinking while riding (excluding hydration of water, tea, etc.).
Please do not leave your rubbish on the bus.