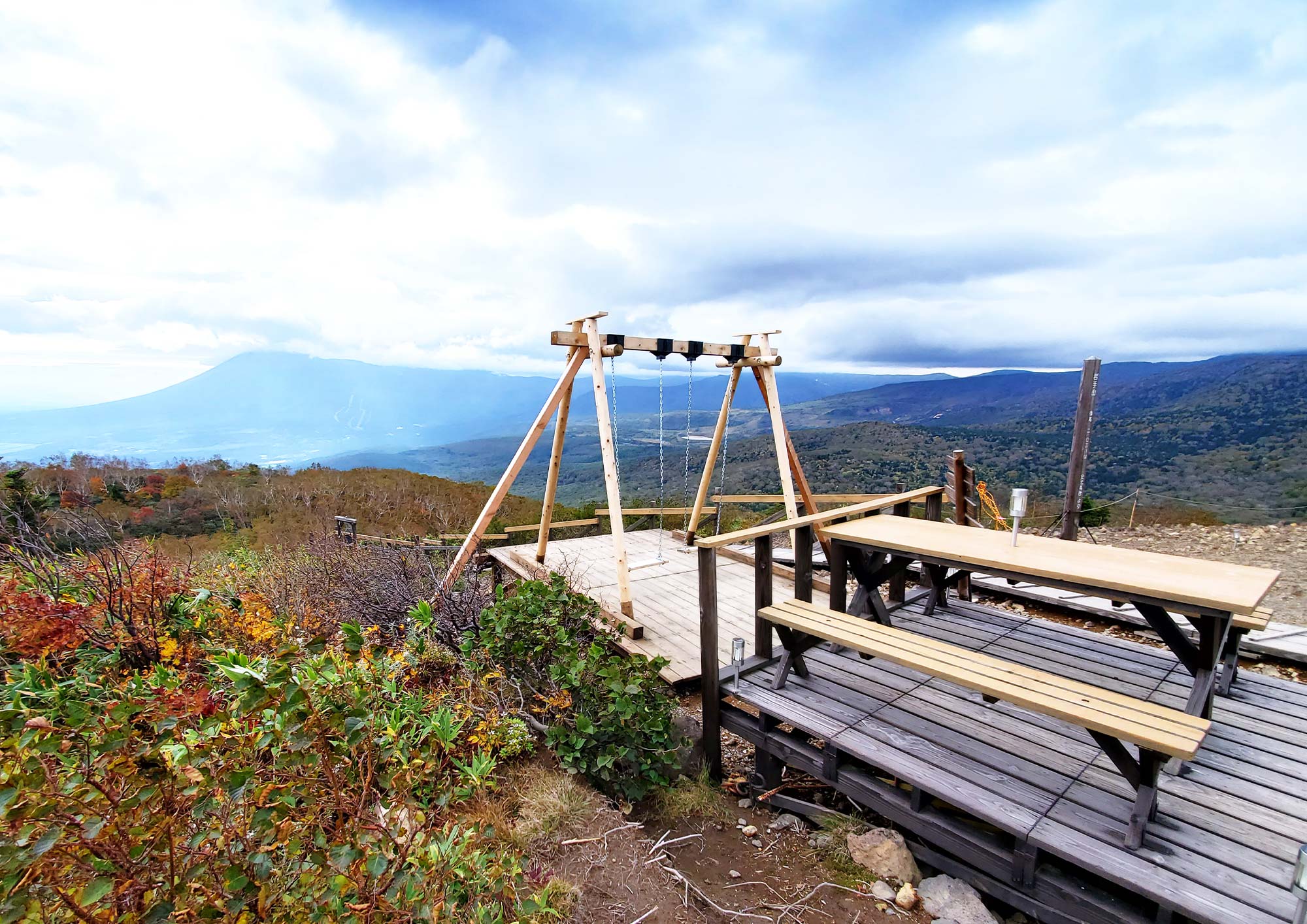 Sky Area
---
At the summit of Appi Ski Resort. Please experience the outstanding scenery and nature.
It takes 15 minutes Appi Gondola ride from the foot of the mountain (at an altitude of about 630m) to the summit of Mt.Maemori (at an altitude of about 1,304m). Please experience the outstanding scenery and nature.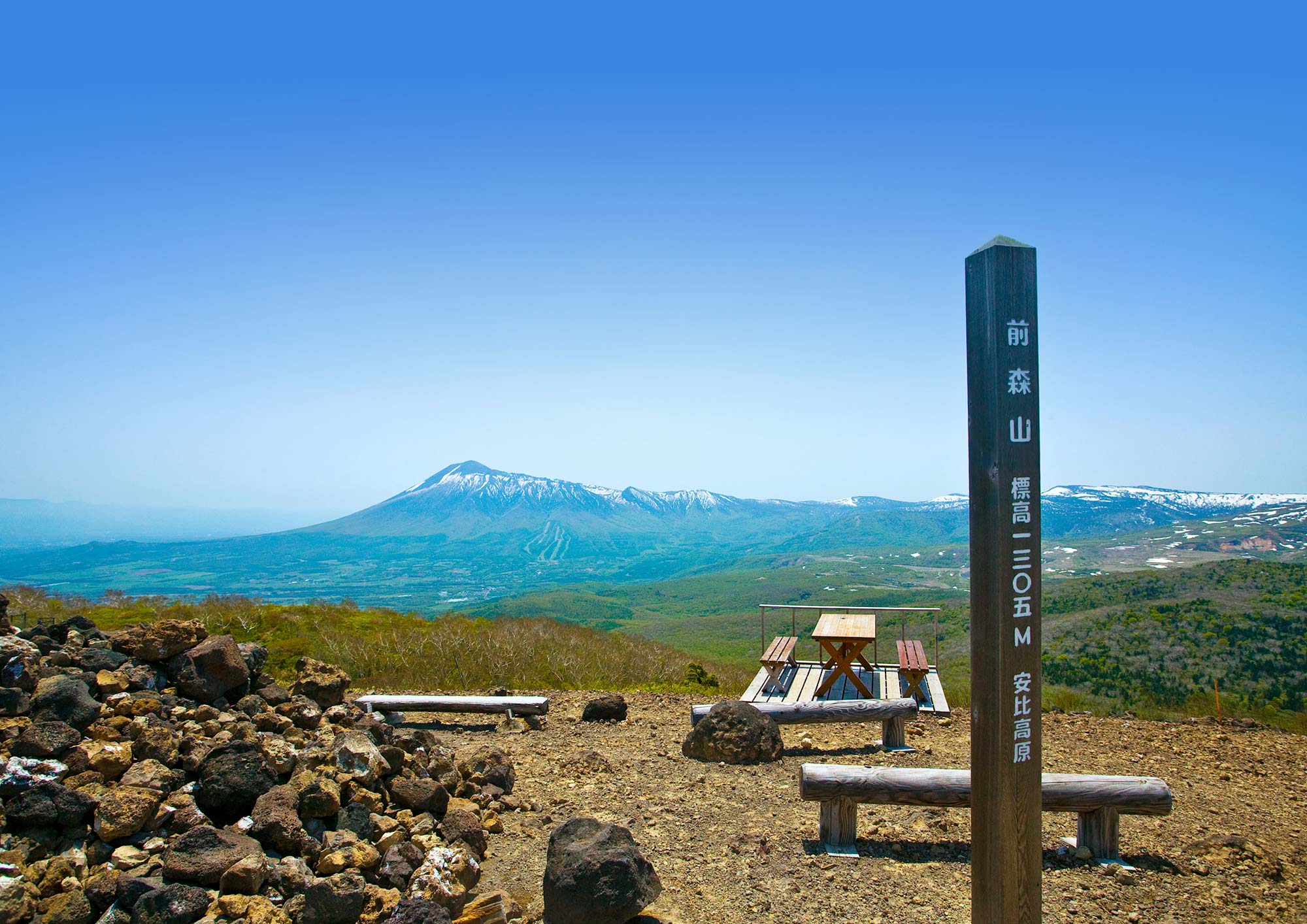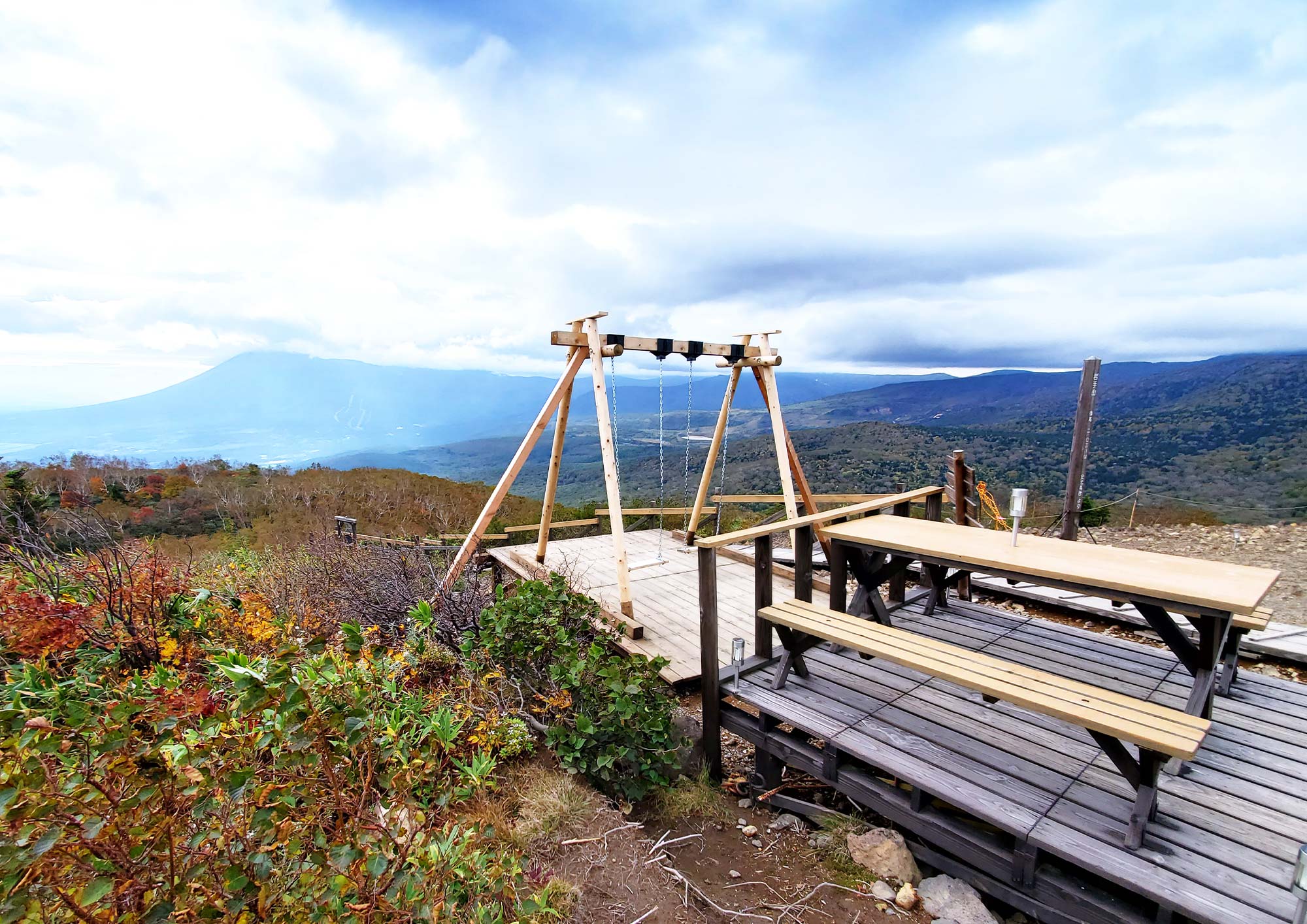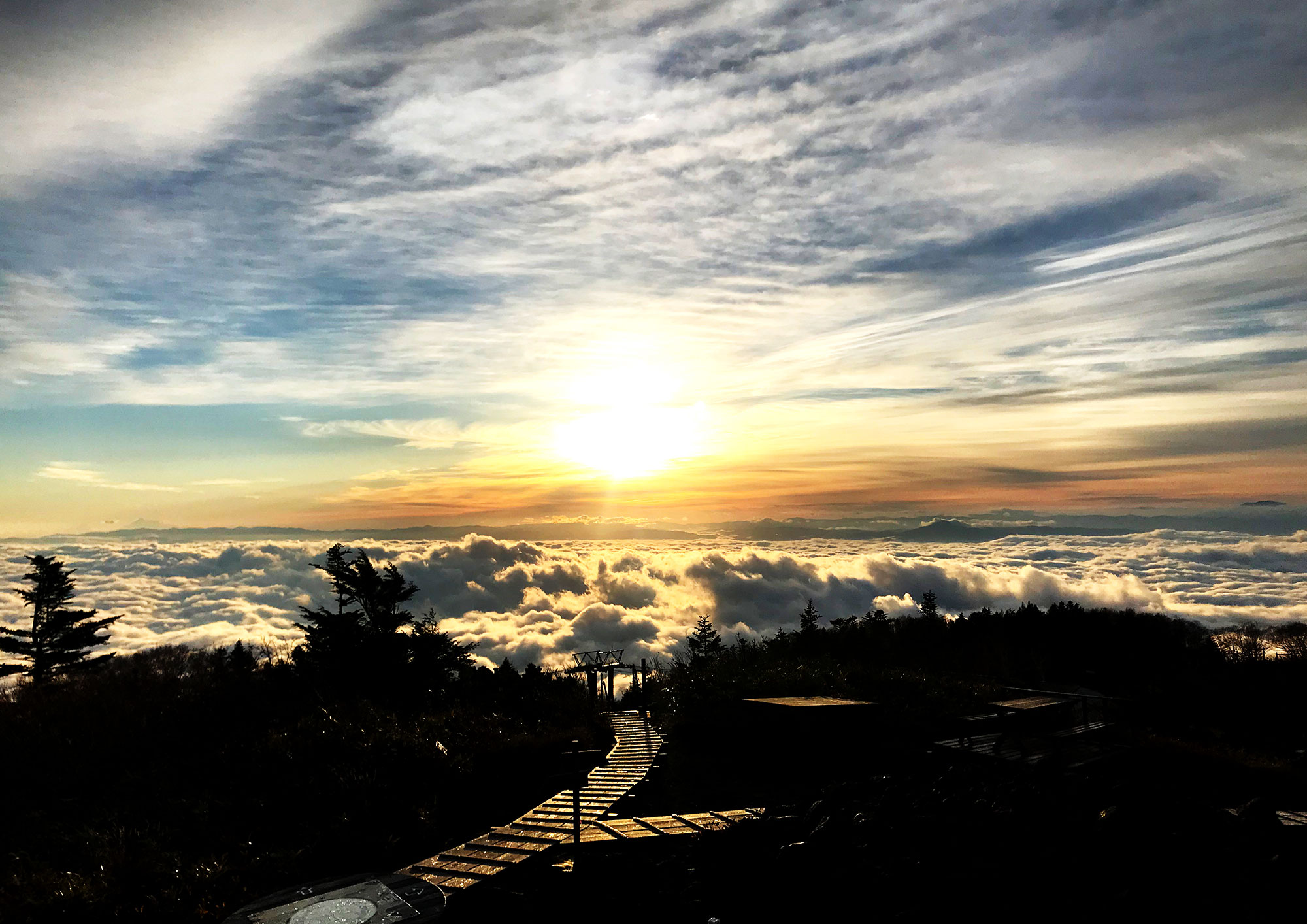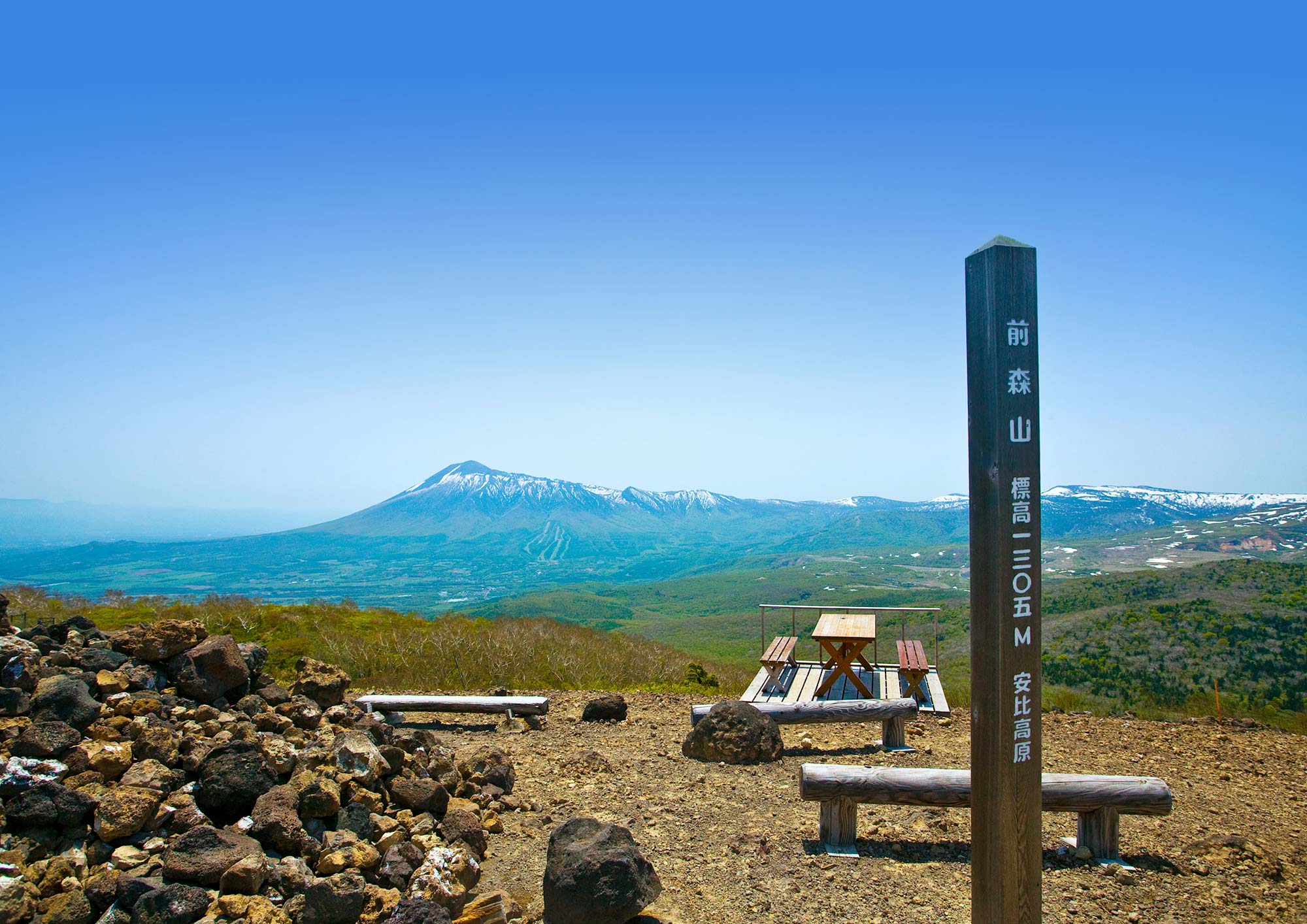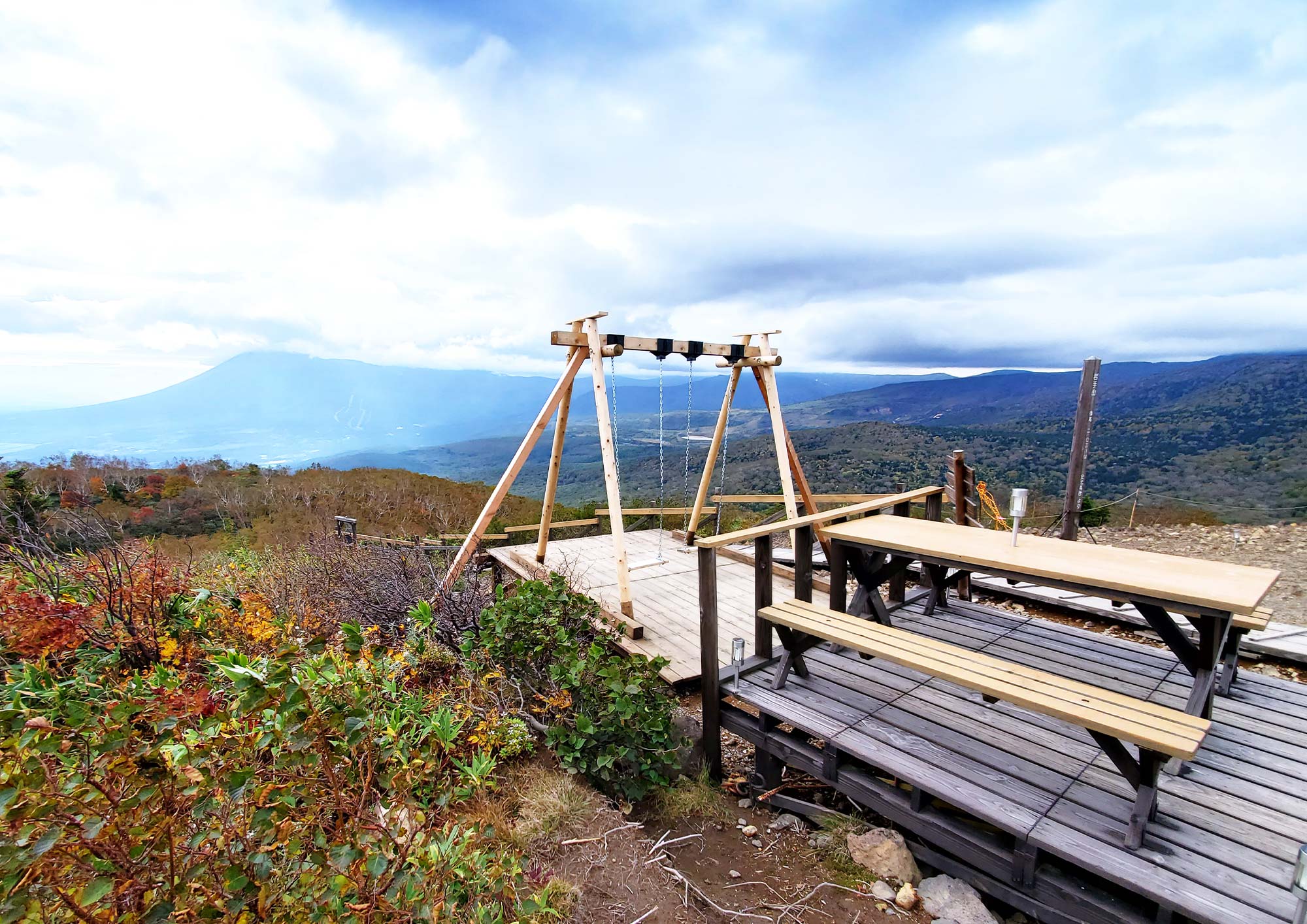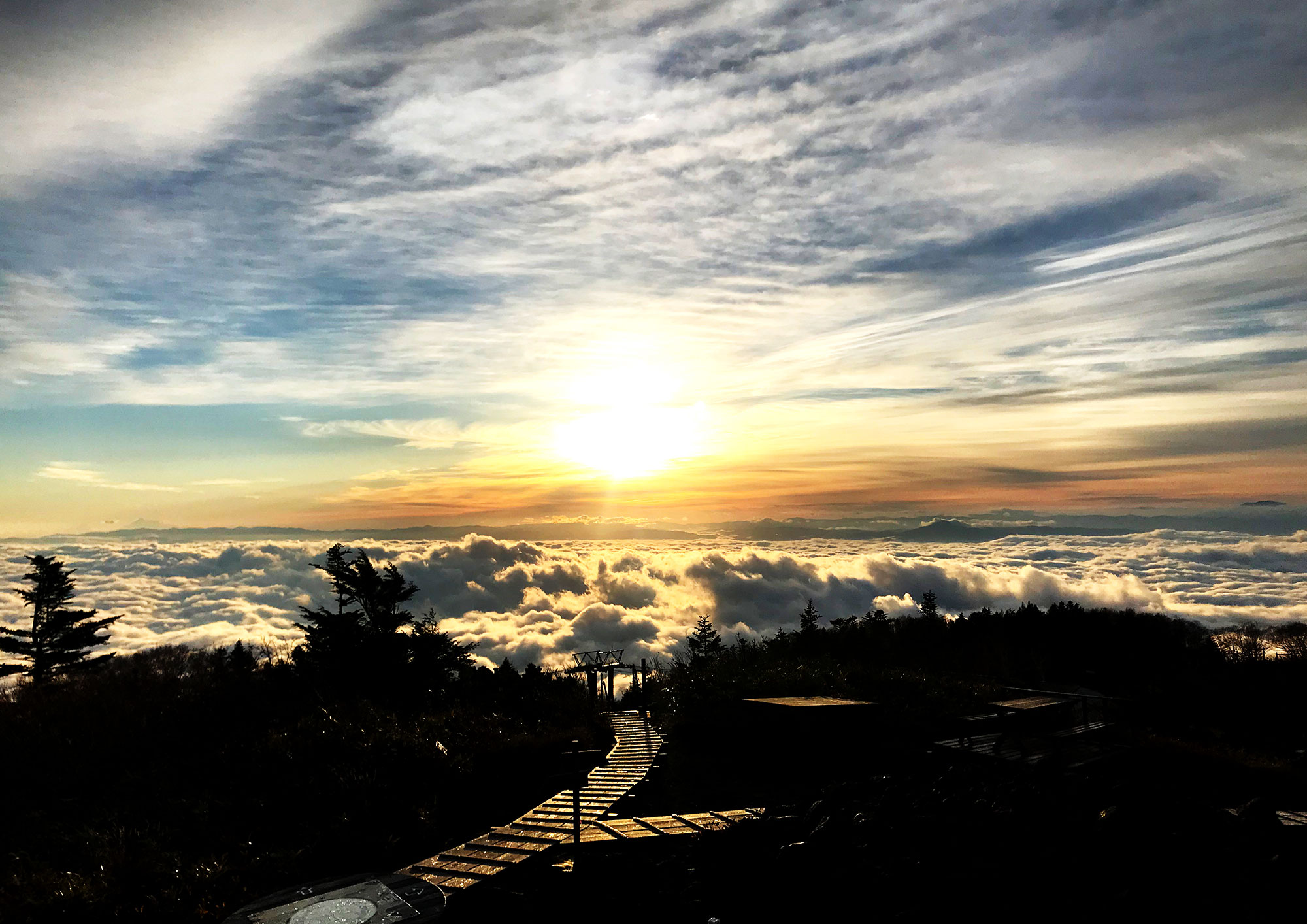 Trip to the sky area at an altitude of 1,300m by gondola. The attractions in the sky area are the magnificent view, activities, and a tea time at UNKAI CAFÉ.
"UNKAI CAFE" – A cafe at the top of mountain
Mt.Maemori Observatory / Mt.Maemori Summit Promenade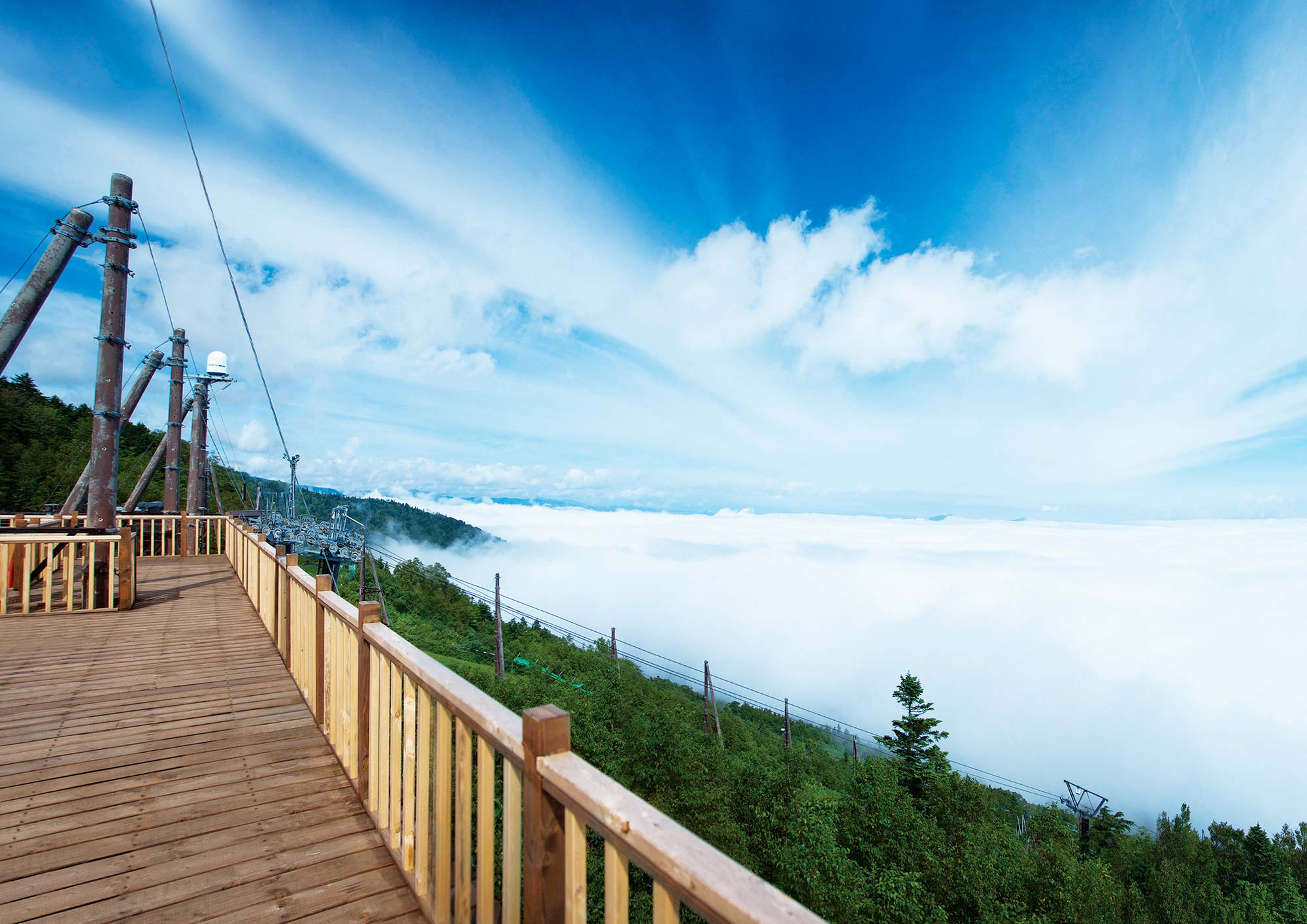 From the observatory on the summit of Mt. Maemori (at an altitude of 1,304m), you can enjoy the magnificent mountains of Mt. Iwate (2,038m) and Hachimantai (1,614m). If the condition is good, you can see the fantastic sea of clouds, Mt. Iwaki (1,625m) and Mt. Hakkoda (1,585m) in Aomori Prefecture. You can enjoy the beautifully colored mountains of Hachimantai in autumn leaf season.The view from the sky deck is absolutely fantastic!
○Open / 16th July – 30th October
*same as gondola open days
○Fee / free
The Appi Shrine at the Summit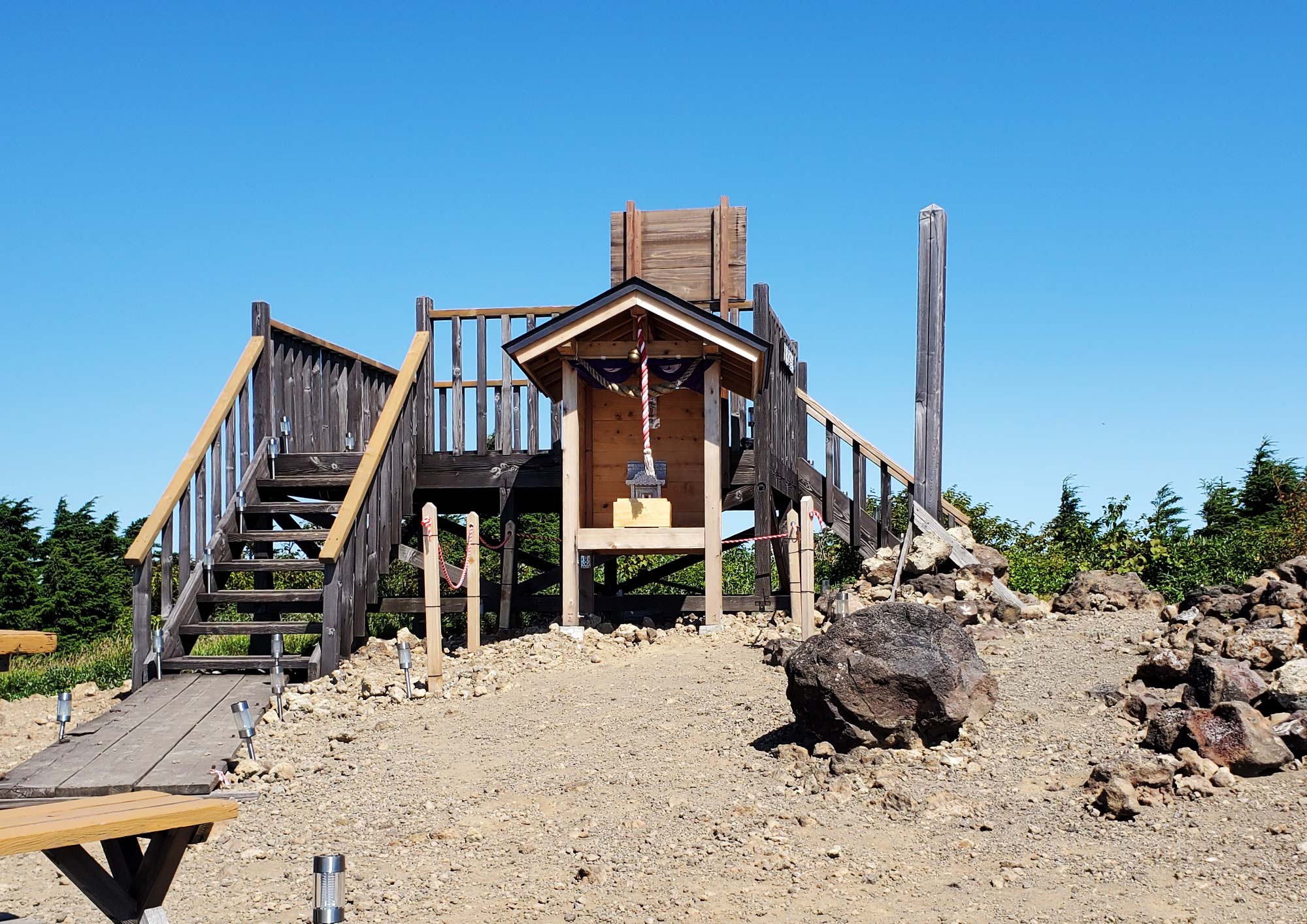 We have received an amulet from Tayama Inari Shrine in Hachimantai to pray for the safety of the Appi Ski Resort and all visitors. Please visit to the shrine when you come.
Sky Swing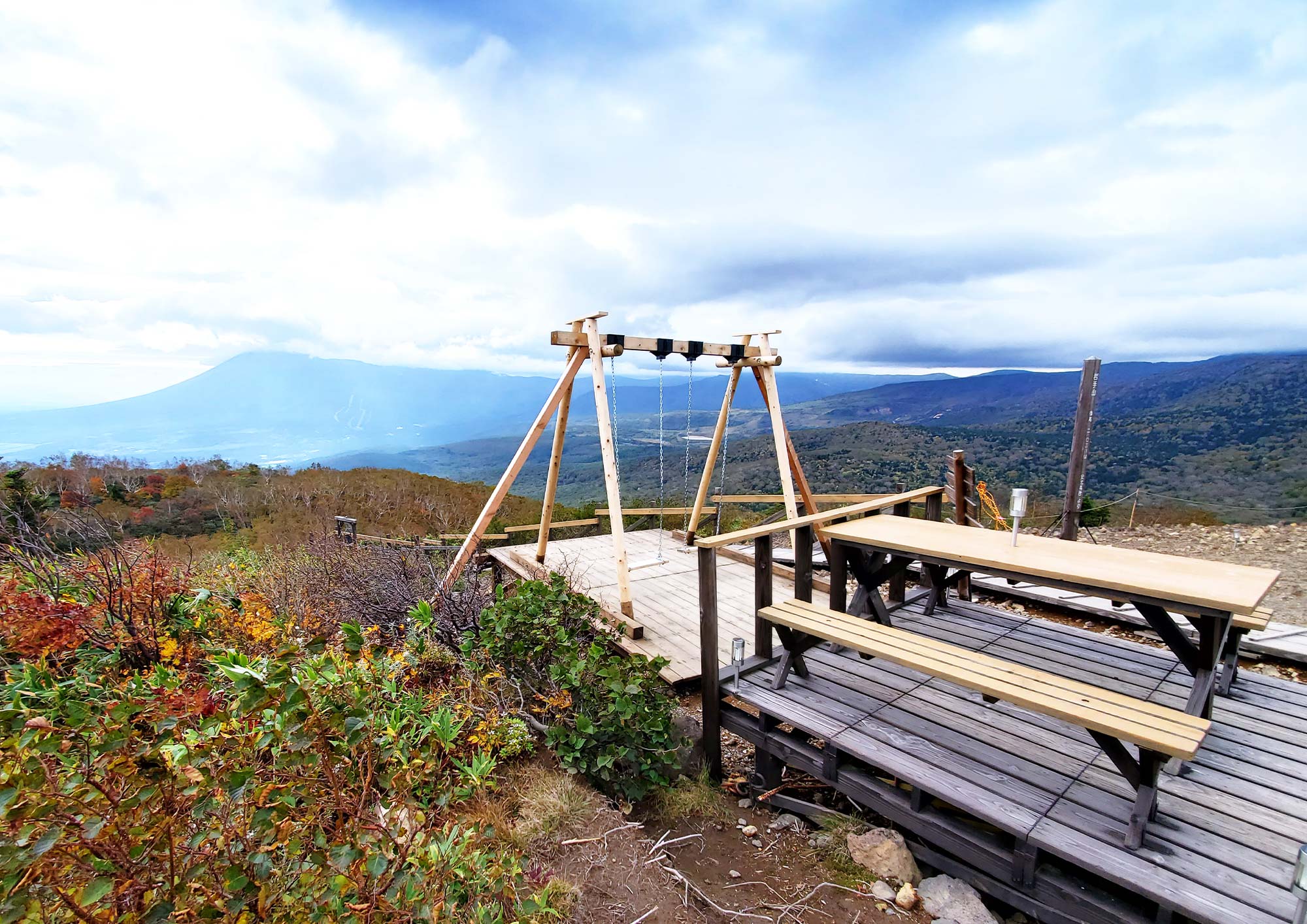 You can enjoy the superb view of "Sky Swing" for free. Please use it in consideration of other customers and the safety of the surroundings. Please refrain from dangerous ways of playing such as standing up.
Appi / Hachimantai Alpine Botanical Garden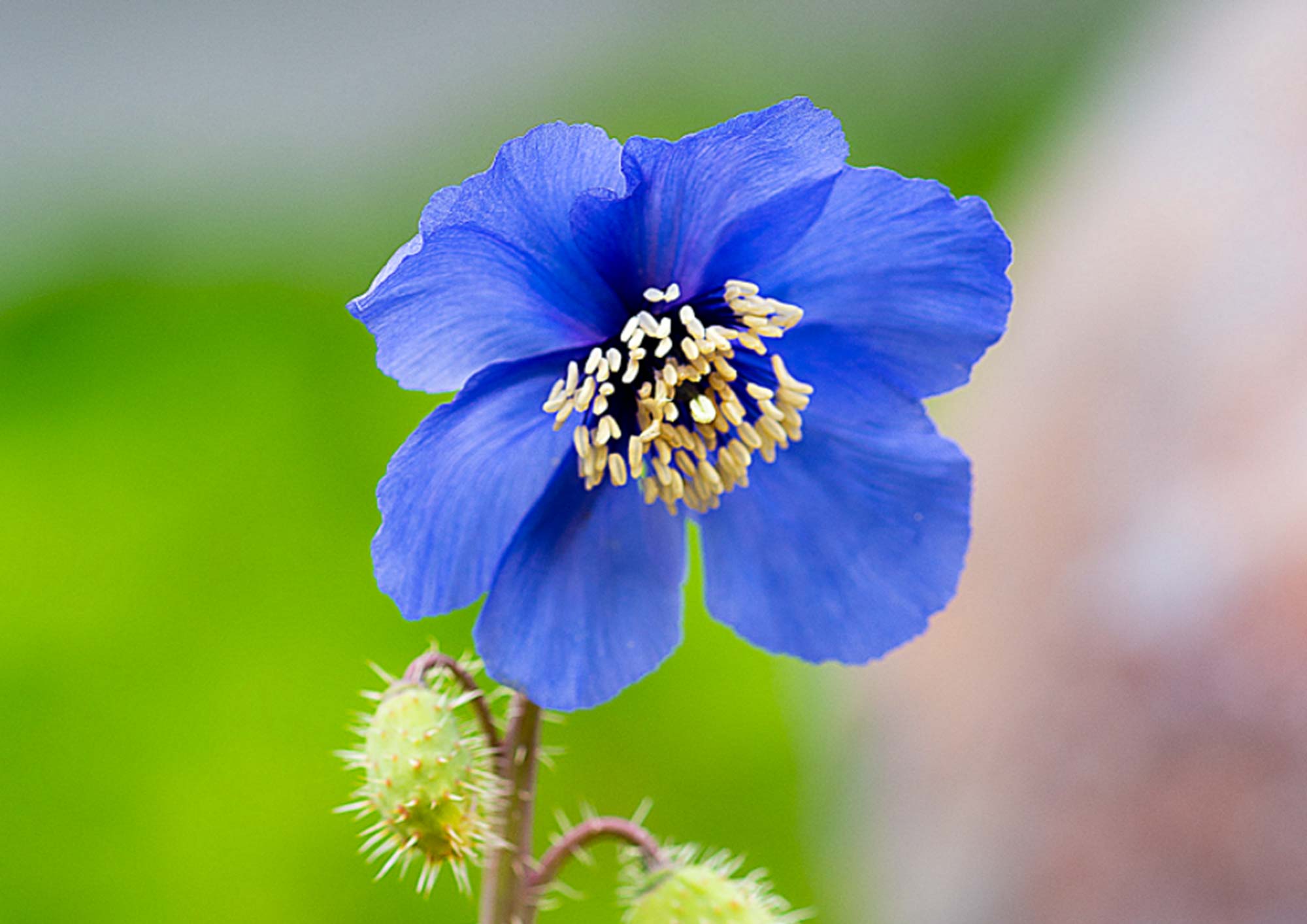 At the "Sky Area", you can appreciate about 150 kinds of seasonal alpine plants of Japan and abroad, including the native species of Hachimantai and Appi. For the rare species, you can see Himesayuri, a variety that is endemic to Japan and can only be seen in a part of the alpine zone in nature, and the blue poppy of Himayara, which is also called the phantom flower " Heavenly Fairy". The appeal of the Appi Resort "Sky Area" is that you can easily see alpine plants that you can't usually see without climbing for hours.