Private lesson
Experience the charm of snow sports, which is different from skiing and snowboarding, on the slopes of Appi.
We offer off-piste, telemark skiing and cross-country skiing lessons. Including rental of telemark ski, cross-country ski for one person. (size is limited).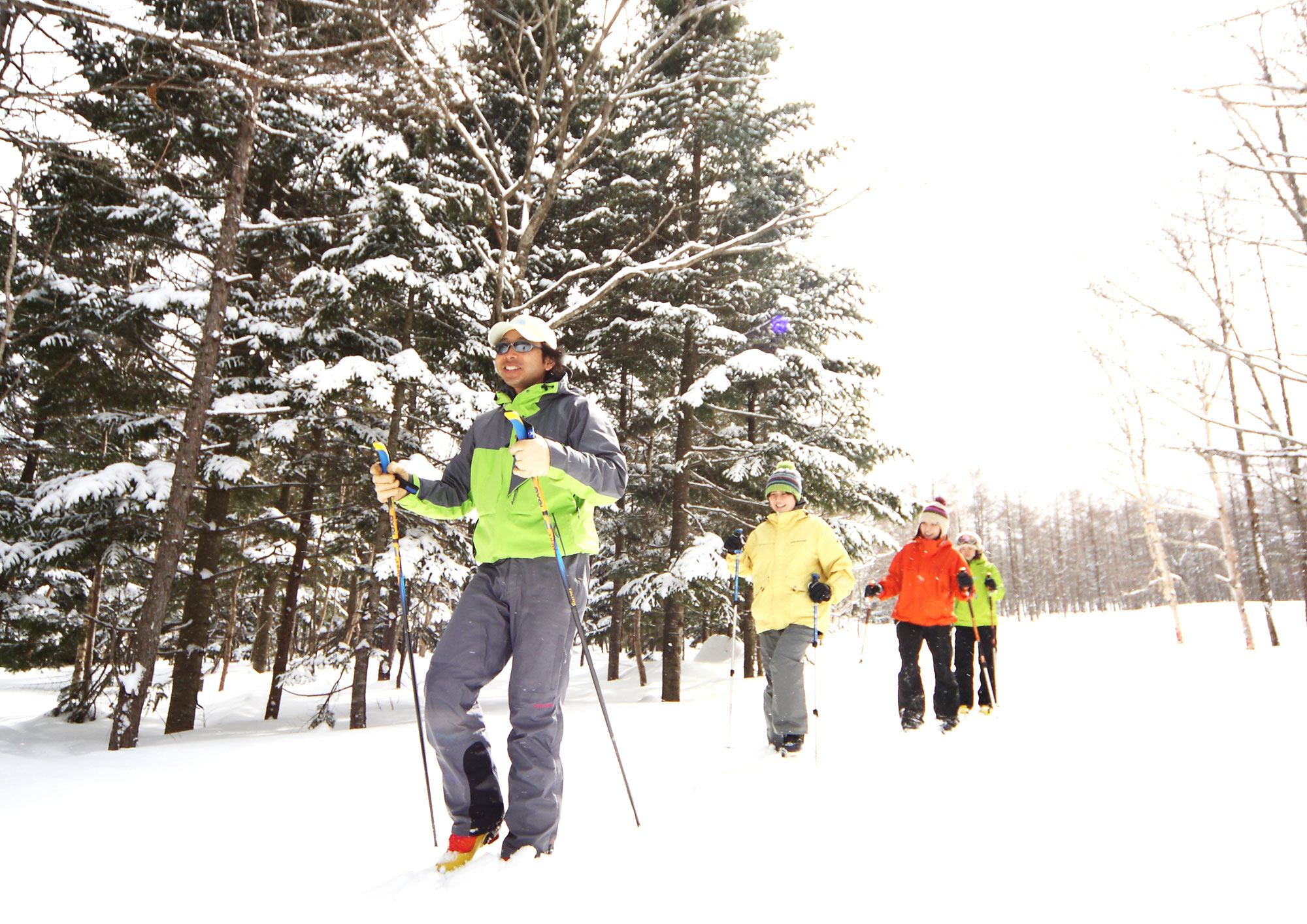 Open period
During the ski resort open period
Open hours
Please contact us when making a reservation.
* The 2-hour course will be available until 12:00 or after 13:00.
Price (tax included)
1 Instructor Fee

■ For one participant
2 hours / AM … 19,500 JPY
2 hours / PM… 18,500 JPY
4 hours … 30,500 JPY

■ For 2 to 3 participants
2 hours / AM … 21,500 JPY
2 hours / PM… 20,500 JPY
4 hours … 33,500 JPY

■ For 4 to 6 participants
2 hours / AM … 25,500 JPY
2 hours / PM… 24,500 JPY
4 hours … 40,000 JPY

*Additional fee per hour over 2 hours is AM 7,500 yen, PM 6,500 yen.

* 1 hour additional charge from 4 hours
1 person 9,000 JPY
2-3 people 10,000JPY
4-6 people 10,500 JPY

*20% OFF during 1st April – 8th May.
Application deadline
–
Reservation / Inquiry
Appi Backcountry Tours
(ANA Crowne Plaza Resort Appi Kogen 1F Ihatov Appi Nature Tours)
TEL: 0195-73-6228
taiken@ihr.co.jp
At backcountry tours & lessons
Every morning, staffs will check thier health condition by taking body temperature and disinfect.
For guide and reception staffs, they will wear masks or neck warmers.
Please keep a certain distance and line up at the reception.
Please wear a mask when you apply for the program.
Participants should wear neck warmers or something to cover mouths during the lesson.
Contactless payment is recommended.
Participants are requested to come to the reception to take body temperature.
We will refuse to join the program if your body temperature is 37.5℃ or over.
For lift rides, we will follow the guidelines set by ski resorts.