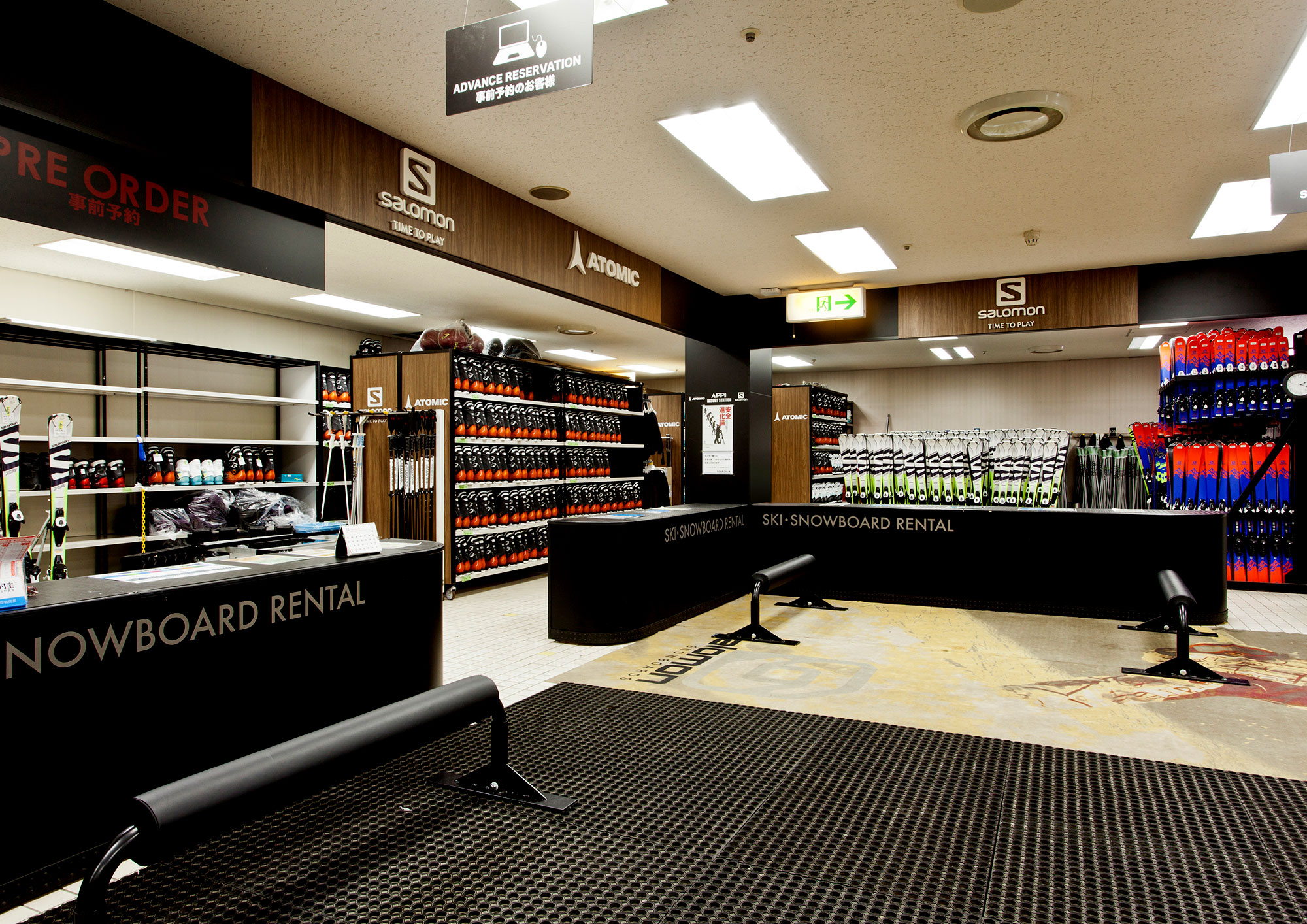 WEB rental application procedure
If you make a reservation online, the procedure is easy and reliable! Please come without worry.
Just come to Appi Kogen Ski Resort and enjoy skiing and snowboarding with the latest items.
Click the button below to apply for rental skis and snowboards online.
---
Procedure to application
STEP.1

Select rental period and store from the online reservation page

STEP.2

Enter your name, menu, size, etc. for each user

STEP.3

The booking ID / QR code will be displayed on the application completion screen, and the booking ID will be sent to the registered email address.*It is recommended for saving by screenshot.

STEP.4

Show the QR code displayed on your smartphone at the rental station counter.

STEP.5

Payment at the reception counter.

STEP.6

Gear setting at the rental counter.

STEP.7

Receive gear from rental staff.
You need QR code at the reception. Please show QR code displayed on your smartphone.*It is recommended for saving by screenshot.
Target Rental Plans
How to purchase IC lift ticket on WEB SHOP
WEB SHOP is a great deal and convenient. You can charge the required lift ticket at WEB SHOP with the WTP card number printed on the back of the IC card. Customers with a charged IC card do not have to stop at the lift ticket office, which is very convenient.
Click the button below to apply for rental skis and snowboards online.
---
Note
If you apply on the day, please present the reservation number display screen on the reception completion screen to the reception counter.
It is possible to change or cancel after booking completed by 3 days before. Please log in and do the procedure by yourself.
When applying, please be sure to enter the mobile phone number that we can contact you on the day.
We do not accept applications on paper. If you do not bring your smartphone, please apply from the dedicated terminal at the counter.
QR code is a registered trademark of DENSO WAVE INCORPORATED.
Rental items can be rented the day before for guests only. If you wish, please complete the rental by the rental reception time the day before. The day before rental reception time
・ Days when there is no night skiing business 15: 00 ~ 16: 00
・ Night skiing business days 15: 00 ~ 19: 00
About countermeasures against COVID-19 at Appi Kogen Ski Resort
Skiing and snowboarding that you can enjoy in nature are considered to be safe to enjoy as outdoor sports because of their good ventilation.
However, we will implement infection control measures based on the guidelines set by the government and related organizations for places where there is a possibility of becoming three Cs.
We kindly ask for your understanding and cooperation in our efforts so that you can have a safe and enjoyable time.